Highfive Phone Video Conference

With the mobile audio and video conferencing app.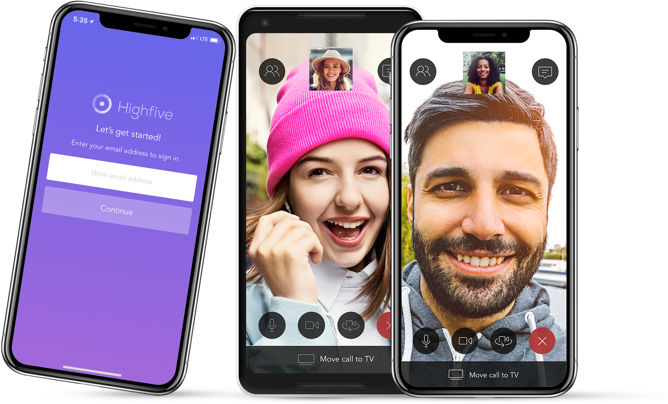 Highfive Products
Highfive Phone Video Conference
With conferencing apps on Android and iOS, Highfive enables you to meet from wherever you are. Plus, with Dolby Voice integrated, all the background noise is eliminated, so go ahead and have that meeting while you're walking down the street to your lunch meeting.
Easily join meetings from your mobile device with our video conference call app on both Android and iOS. Take the meeting from your smartphone or tablet with HD video and audio powered by Dolby Voice or move the meeting up to your TV to have it on the big screen in the meeting room.